Hill 60 is perhaps the best known of all the mines, looking across the flat landscape to the south east of Ypres the hill might seem insignifant, yet from a possition on this small manmade rise on the low ridge, the observer has a clear view across what was once a battlefield. From this view point it is easy to appreciate the military advantage of holding such ground, the city of Ypres and the British supply lines to the trenches in the Messines sector being in full view. When the British took over this section of the front in 1915, Hill 60 had gained a fearsome reputation, one which was well deserved, as vicious fighting saw it pass back and forth from one side and to the other.

The curious name is derived from the way the site is marked on British maps, the largest of three spoil dumps from the railway cutting easing the gradient of the line as it crossed the northern edge of Messines Ridge, was marked on the map as "Hill" followed by it's height above sealevel in metres.

Hill 60 was selected as the site for the most northerly mine for the launch of the Battle of Messines. In February 1916, 200 yards behind the British line, 175th Tunneling Company, Royal Engineers began their silent work to construct the "Berlin Tunnel"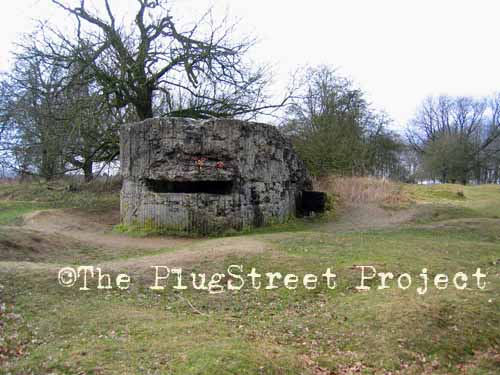 Hill 60
photo by Angela Jobson